Top Rated

Rental Condominium
Property Management Company
Toronto | Mississauga | Etobicoke | Scarborough | North York | Markham | Vaughan
Condominium Rental Property Management company Services in Toronto & GTA
More and more landlords are turning to rental property management companies to help them manage their rental investments. Our aim is simple: to remove the common pain points that property owners and renters face, which can only be done through a combination of great people who deeply care, and smart property management technology that streamlines processes to provide home owners and tenants with full visibility of all the stuff that matters. With significant investments in technology, we build all our property management software in-house, which gives us the flexibility to deliver innovative solutions to all the residential property management company requirements.
Del Condominium Rentals offers the best condominium rental property management services in Downtown Toronto, Mississauga, Etobicoke, Scarborough, North York, Markham & Vaughan & GTA .
Our core property management services include everything you'd expect, starting with simple and hassle-free property maintenance, rental collection, inhouse paralegal team, responsive customer service and property inspection that puts you in the driving seat by arming you with all the details you need to make a decision quickly. Tenants also benefit from greater transparency and communication without having to wait weeks for a leaky tap or broken stove to be fixed.
If you need new tenants for your investment property, our rental leasing team will manage your entire leasing campaign to market your property in the best possible light.
Our Condo Apartments Management team
Our team is made up of a unique blend of experienced Rental Property management specialist, Toronto's best and most experienced leasing representatives, accounting team with industry leading and certified accounting team & licensed paralegal team who are experienced in Landlords and tenant board issues. This 'Unique' combination is what helps us stand out within our condominium property management industry in Toronto. That's the reason 9/10 Del Condominium Rentals customers recommend switching to our services and Delrentals Condo property management reviews are rated 4.5/5 by customers.
Today – there are more condos for rent and a demand for professional property management companies' services.
Condo owners use property management companies to reduce their workload while still making money from their rental property. These companies take care of tenant relations, collection of rent, in-suite maintenance, dealing with tenant complaints, enforcing tenancy laws, and much more.
But how do you know which one to choose? Continue reading to learn how to choose the best property management company in Toronto for your investment.
Tips to Find the Best Property Management Company for your Condo
Your condo rental property is an asset that requires proactive and professional management to protect it properly.
Choosing the right property management company to protect your investment can be an overwhelming task, especially if you're a first-time landlord.
With so many investors taking advantage of the newer condominium developments in the Toronto area, we've created a list of our top must haves, when it comes to a full-service property management company.
Look for specialized experience – the experts
Condo Property Management is a complex and competitive industry. You want a company who is on top of current residential tenancy laws and someone who has a proven record of effectively handling the many variables that come to the tenancy.
It can be challenging to be an expert on everything that goes into managing an investment property, so its best to leave it to the experts.
Avoid real estate agents who moonlight as property managers to earn extra money on the side. If they haven't acquired specialized training, they won't know how to tend to your investment properly and they're less likely to be up to date on relevant laws.
Common questions to ask when you are setting up your initial interview with companies:
How long have you been in business?
Does the team have any certifications or real estate background?
Have the Sales Rep thoroughly explained the onboarding process of your suite?
Can your Sales Rep provide a knowledgeable discussion about ROI for your investment?
How do they set the rent for your suite?
How can they ensure quick turnaround, reduce days on market, and retain good tenants?
Companies Reputation: Check reviews
Before you sign your contract, read through the companies Google and Facebook reviews. See what they are doing right and see what the most common complaints are. And be mindful of how long ago these reviews were written. Companies can go through growing pains and a bad review from 2 years ago really could have no bearing on how the company's services are today. When speaking to a potential property management company, ask relevant questions such as: Does the property manager promptly respond to owner inquiries? Are they proactive when it comes to maintenance issues and filling vacancies? Are their fees clear and transparent? When should they expect payments deposited?
Their Tenant Screening Process
The best property management companies in Toronto are ones who screen tenants by conducting background, credit and reference checks. Ask about their screening process. How do they approve their tenants and based on what criteria? Ask if you are allowed to be involved in that decision making process.
A strict screening process means that you will have less of a chance of dealing with difficult tenants in the future, less turnover and less costs incurred to re-rent your suite.
On Call and After-Hours Maintenance
Want to be awoken at 4am by a tenant claiming there is a leak in the bathroom? Hiring a property management company that has systems in place to answer and handle calls 24/7 ensures tenants are responded to quickly and that your property is being cared for.
Legal support
It's rare to find a property management company that has an in-house legal department to help settle minor disputes tenants and landlords may have. For landlords, this is an incredibly valuable asset to have access to when working with a property management company. Having access to reliable legal services can help diffuse difficult situations and ensure that the terms of your lease are being enforced to protect both parties.
When speaking with your property management company, ensure they have a legal team available to you that is well versed with owners and tenants' rights and obligations under the Residential Tenancies Act, 2006 (the "RTA"), the Condominium Act, 1998, as well as the respective condominium corporation's declaration, by-laws, and rules.
Your legal team should be able to provide you with support in the following areas:
Liaising with condominium management teams regarding tenant complaints
Sending compliance letters to tenants
Rent collections
Drafting and sending various legal notices under the RTA
Preparing for and attending Landlord and Tenant Board hearings
Judgement enforcement
Processing and attending evictions
Non Resident Services
Not all landlords live in the Toronto area. In the past, we saw an average of 10% of condo buyers that were international investors. Many are purchasing real estate as a retirement investment or a way to help their children get a foothold on the property ladder.
But the numbers are growing. In fact, the number of foreign investors in the Toronto, Mississauga, Etobicoke and surrounding region's condo market surged 50 per cent in 2020, with international buyers flocking to newly built units in and immediately outside the downtown core.
But since these international investors are not here to manage their investments, they are relying on a professional and reputable property management company to oversee their investment.
It's important to connect with a full service property rental management company that has a clear understanding of the complex issues such as taxes and legal hurdles for international investors.
How will your management company handle Non Resident Speculation Taxes? Can they guide you through the rebate options that may be available to you? And can they educate you on the Vacant Home Tax?
The laws are changing frequently for international investors, so make sure you are connected to one that keeps you informed about how these changes affect your investment during their management.
Del Condominium Rentals – Toronto's Full Service Property Management Experts
Owners are now expanding their investments outside of the immediate downtown Toronto area. Mississauga, Etobicoke, North York, Scarborough, Markham and surrounding areas are becoming just as, if not, more popular hot spots for investors as they seek out new condo developments.
These neighbourhoods are sought out for their wide selection of shopping districts, entertainment districts, accessibility to the downtown core and immediate access to the airport.
If you are looking for a rental property management company in Toronto, or surrounding GTA, Del Condominium Rentals was formed to address the growing needs of property owners.
Since then – Del has cemented itself as the gold standard of what a property management company should look like.
We offer competitive pricing, a large portfolio of units, and full services to support owners to maintain their future investments.
Del Condominium Services offers:
Comprehensive insurance that can replace your existing home insurance policy
Competitive pricing on maintenance and repairs
Access to a large network of renters
Extensive knowledge about condo rental market
Complete management of your tenants and their needs
An experienced legal team that will handle all disputes
If you'd like to learn more about the services that Del Condominium Rentals can offer, please contact us today or reach out directly by calling 416-296-7368. We are more than happy to help.
meet our
team
​
---
Del Condominium Rentals can help you drive growth to your real estate investment.
vicki
chen
business development
executive
Clair
McLoughlin
business development
executive
Del Condominium Rentals, Inc. is focused on the needs of property owners who recognize their investment as a valuable vehicle for financial rewards. We have set the standard in condominium rental management and are committed to providing an exemplary investment choice.
We would be delighted to provide information pertinent to your personal investment and invite you to discuss how you can benefit from marketing and management through us.
More Than a Manager

— a Complete Partner
When you're choosing a company to rent and manage your condominium in the Greater Toronto Area for you, you want one that will do all of the work - and save you all of the worry.
This company should handle the tenant, the maintenance, the marketing, the finances and legalities, and give you easy access to everything that's being done, whenever you want it. That's peace of mind.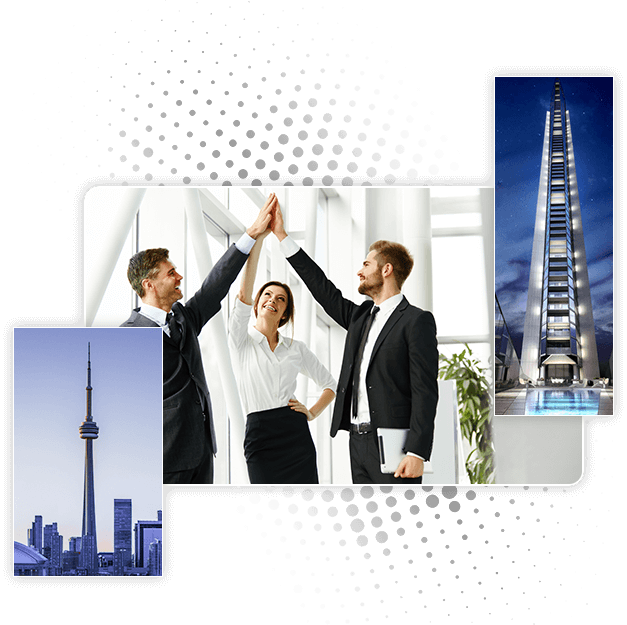 With over 2500 condominiums in 135 communities under our management, Del Condominium Rentals is amongst the most trusted condo management services in the GTA.
Our Rental Management Program was designed to provide the skills and know-how of professional property management whereby we oversee every step of the rental process seamlessly from successful leasing to rent collection on behalf of the owner.
Behind the scenes, you will find competent departments comprised of a committed group of individuals performing a variety of services to complement the success of your investment.
What We Offer?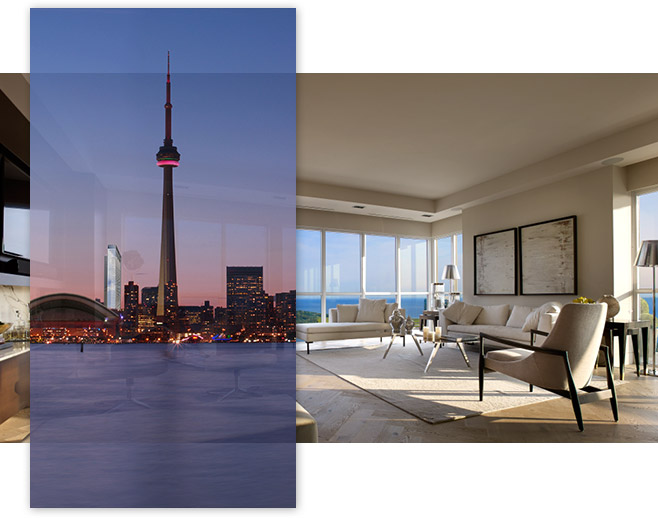 Professional Management and Peace of Mind – we do it best!
All the services and specialties that go into successful property management are on staff at Del Condominium Rentals.
We don't outsource, so there are no concerns about delays, miscommunications or confidentiality.
LEARN MORE
Our Services
Rapid Monthly Rent Collection
Say goodbye to the billing headache. At Del Condominium Rentals, we address all of your accounting needs. We ensure payments are processed swiftly, protecting your cash flow.
24 hrs Emergency Service
We have a dedicated team available 24 hours a day, 7 days a week to assist your tenants with maintenance emergencies, such as leaks. Our expert staff will ensure the maintenance issue is promptly looked after to mitigate damages to your property.
Maintenance and Repairs
Keep your property in tip-top shape is one of our key priorities. We take care of all repair requests promptly, keeping tenants happy and protecting your home.
In-House Legal Team Experienced in Residential Tenancy and Condominium Law
Our paralegals provide complimentary legal services, which include drafting and serving legal notices and compliance letters.
Complete Condominium Insurance
A proactive approach to protecting the suite, the tenant and you, the owner.
Online Client Portal
View your statements and download year-end tax documents.
Comprehensive Marketing for Your Suite
We find right tenants the first time, with digital listings, comprehensive advertising and photo tours to highlight your condo key features for renters.
Tenant Screening
Bad tenants hurt your bottom line and cause endless frustration. We only place the best of the best, using detailed screening to weed out the bad apples.
Monthly and Yearly Accounting Statements
Monthly and yearly Accounting statements available with a click.
Full-Service Leasing Across The G.T.A.
We provide full-service leasing across the GTA from Mississauga to Pickering!
Financial Reporting
Easily review the financial health of your property at a moment's notice, with our detailed financial reporting tools. It's never been easier to keep tabs on your investment.
Diligent collections
Don't find yourself in a sticky situation with a bad tenant. At Del Condominium Rentals, we provide diligent collections up to and including legal action to see that you get paid on time.
Expert Guidance
We understand the ins and outs of condo property management, and we are happy to provide input at a moment's notice. Get your pressing questions answered by and expert team.
AND A LOT MORE ...
How do we add value

All the services and specialties that go into successful property management are on staff at Del Condominium Rentals. We don't outsource, so there are no concerns about delays, miscommunications or confidentiality.
Marketing team
Brings in a pool of desirable candidates for tenancy.
Credit check
A thorough and comprehensive examination of a prospective tenants credit history is performed so as to approve the best possible candidate to occupy your investment.
Diligent collections
Up to and including legal action to see that you get paid on time.
Rent optimization
Increases the rate in accordance with current market trends.
24-hour emergency services
Up to and including legal action to see that you get paid on time.
Liability assessment
Determines what repairs and maintenance the tenant is responsible for.
Rules enforcement
Liaising with building management to safeguard everyone's right to the "quiet enjoyment of living.
Insurance coverage
A proactive approach to protecting the suite, the tenant and you, the owner.
Online portal
View your statements and download year-end tax documents.
Customer care team
Works with both tenants and owners to maximize profitable longevity of lease agreements.
More Than a Service

— Complete Peace of Mind
Every member of the Del Condominium Rentals team is a highly experienced, deeply committed professional with one common goal: to be worthy of the confidence you place in us to handle your valuable investment.
In fact, we are amongst the most trusted condominium management services in the GTA, having added value to the portfolio of over 2000 condominium units.
Working with Del Condominium Rentals, you get the best of both worlds:
the personal attention of a small company and the benefits of a big one. And that adds up to peace of mind.
RENT YOUR CONDO
FAST & EFFICIENTLY
For more information about our program and how to have your suite professionally managed
Please contact us at 416-649-2486
or email sales@delrentals.com